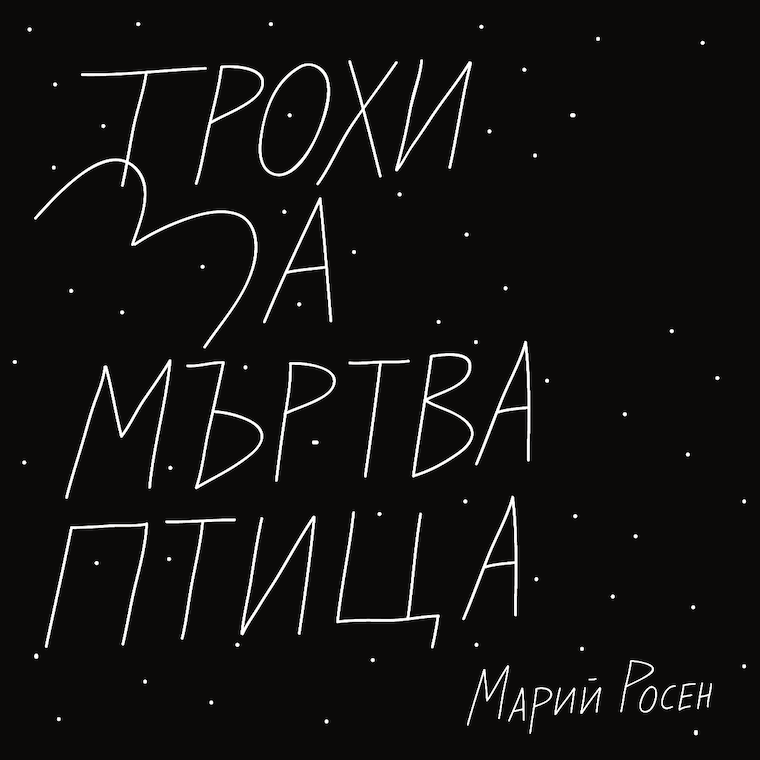 Crumbs for a Dead Bird
Mariy Rosen
01-09-2020 until 01-10-2020
Mariy Rosen is a poet, songwriter and theater director. His work is characterized by a specific way of interrogating forms and conventions.
Mariy has directed theater performances in private homes, abandoned pizza parlours and hypermarkets, among others.
A selection of his poetry has been published on ceramics in a collaboration with Studio Art.E in 2015.
Crumbs for a Dead Bird, Mariy's latest selection of poetry, was first published in digital form in the spring of 2020, during the Covid-19 pandemic. Designer is Alexandra Georgieva, and redactor Lucy Slayanska.
In the exhibition Crumbs for a Dead Bird, we show this collection as a series of images.
Mariy Rosen is an award-winning theater director, poet and songwriter. Plays he has directed include his play Giraffe, White Nights based on Dostoevsky, Cécile by Jean Anouilh, 02 by Carl Djerassi, Plasticine by Vasiliy Sigarev, Test by Elin Rahev, all at the Satirical theater Aleko Konstantinov in Sofia, and The poison of theatre by Rodolf Sirera, Emotional Creature by Eve Ensler, Eyes of the Others by Ivan Dimitrov, all at the National theater Ivan Vasov in Sofia, among others.
For unconventional theatrical spaces he directed performances of Death and the Maiden by Ariel Dorfman, The Effect of Gamma Rays on Man-in-the-Moon Marigolds by Paul Zindel for which he was awarded the Ikar award for best diretor, and Shopping and Fucking by Mark Ravenhill, which was performed in hypermarkets.
Together with Valeria Valcheva, Mariy has directed Hamlet, Romeo and Juliet by Shakespeare, 200.000 Years based on Chekhov, and Mariy's play Deeply High. Mariy is the singer and songwriter for Help Me Jones.
His first poetry collection is published as Stone Kites in 2019.
Crumbs for a Dead Bird has been realised with support from the Solidarity in Culture programme, Sofia Municipality.