Hidden Life
Kalina Dimitrova
22-06-2020 until 22-07-2020
Kalina Dimitrova's work characterizes itself by a very specific uncanniness. Through minimal interventions, Dimitrova manages to turn every day familiar objects and situations into magical moments that suddenly change our understanding of everything.
In her latest work, Hidden Life, Dimitrova examines life under lockdown. Produced during the Covid-19 pandemic, Hidden Life is a documentary fiction that combines elements from reality tv and apocalyptic Hollywood productions, with the banalities of every day.
The film alternates images from a desolated, post-apocalyptic city without sound, with the sounds of everyday private lives against a black screen, as a comment on the withdrawal of life from public spaces into inaccessible private ones.
As Dimitrova says: "Life under quarantine is like a dress turned inside out; everything that used to happen publicly, now finds new digital channels, and people, locked up at home, live in those homes differently from before. The social distancing they have to observe produces a new sound activity, which, however, remains hidden behind walls or, paradoxically, overflows from balconies and courtyards into the streets."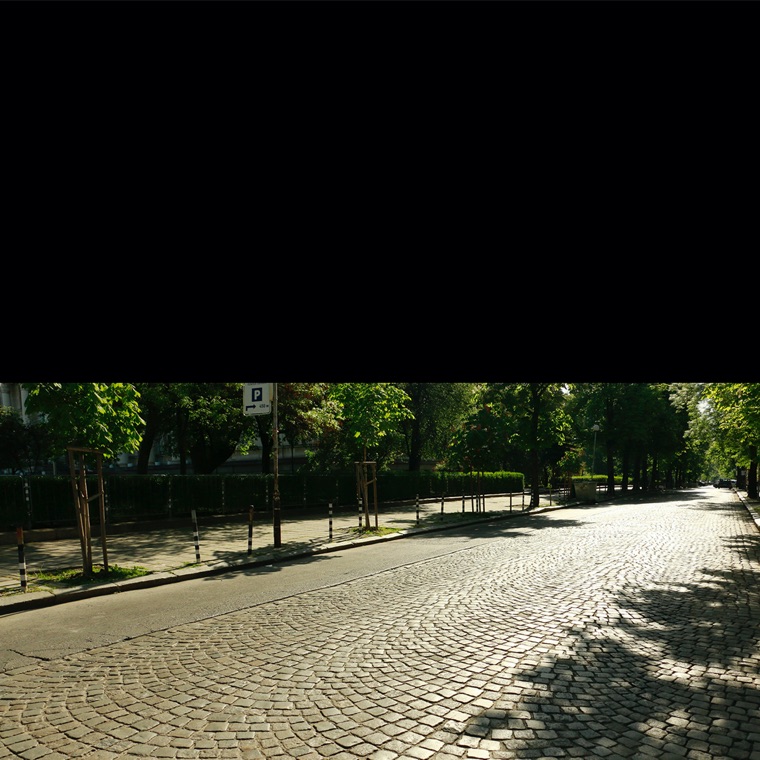 Kalina Dimitrova is an interdisciplinary artist, whose work spans video, photography, sculpture and installations, among others.
She graduated from the National Academy of Fine Arts, in Sofia, with an MA in Mural Painting in 2001, and has participated in numerous group exhibitions in Bulgaria and abroad.
Her solo exhibitions include 'More and more new water flows into that which have already flowed into the same rivers' (+359 Gallery, Sofia, 2018), 'The Last Five Years' (Vaska Emanuilova gallery, Sofia, 2010), 'Chronicle of changes II' (Irida Gallery, Sofia, 2003) and 'Projections' (ATA Centre for Contemporary Art, Sofia, 2001), among others.
Dimitrova has been awarded a Kulturkontakt artist-in-residency (2001).
Hidden Life has been realised with support from the Solidarity in Culture programme, Sofia Municipality.